Democratising GRC!
We are Democratising GRC with a simple, low-cost Governance, Risk & Compliance system – designed specifically for regulated firms and service providers.
Our Solutions include AML Risk Assessments, Cyber-Security Management, Ethics & Culture, Outsourcing Oversight, Corporate/Fund Governance, etc. For a list of our current solutions click here.
Solutions are based on regulatory, statutory, contractual and internal management requirements.
Off-the-Shelf Solutions
We offer Solutions which can be used immediately or edited for your requirements.
Partner Solutions
Our consulting partners offer their own Solutions and can edit our "out of the box" solutions.
Build Your Own
Clients can choose to build their own Solutions to meet their specific requirements.
Contact us to find out how GRC-Maestro can deliver your GRC requirements and for pricing.
Pricing
GRC-Maestro cuts your costs:
Installation: No software
Implementation:  No consultants
Operation: Simple to use 
Price plans: Low cost
RegTech delivers and evidences better compliance.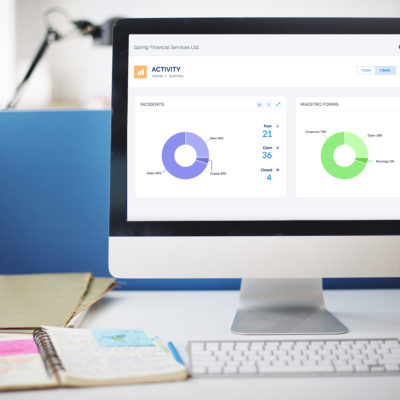 You don't need IT expertise or deep pockets to use our GRC solutions on your browser!

Compliance
We have over 20 years GRC experience covering: regulatory investigations, licensing, compliance monitoring and special projects (AML, insider trading, personal account trading, front running, staff training and advertising).
International
We have direct experience living and working globally, including: the US, UK, Hong Kong, Japan, Singapore, Australia, Ireland, Luxembourg and Belgium.

Financial Services
Working in investment banking, investment management, corporate banking, private banking and mutual fund administration we have a depth of knowledge across financial services.